Keeping Your Team Informed with Feed Cards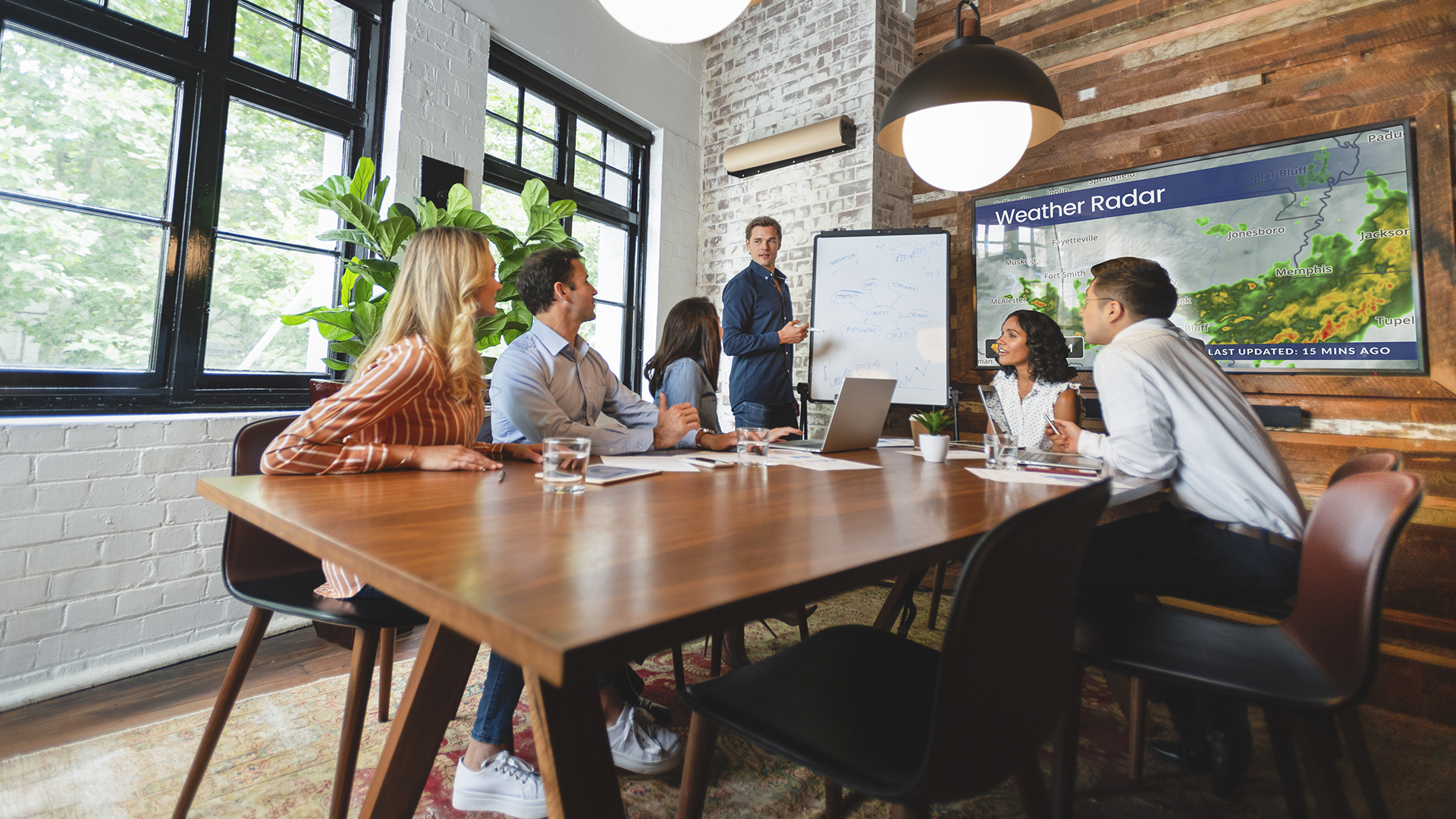 We know that alerting your team of important updates and announcements can be challenging. Making sure everyone is informed in a timely manner is always priority number one. But how do you achieve this in the least amount of time when there is an urgent update?
We at Appspace have worked hard to create a library of content cards and feeds for our customers because we know saving time is important. While we are confident that Appspace is easy to use and implement, we know that having a card library can be helpful with your digital signage communication strategy.
Health and safety have been hot topics for the last 18 months. People are valuing their well-being like never before and want access to important information that affects those things. Here are a few cards that we think can help keep your team and office visitors informed.
Our local health conditions card allows you to keep your viewers informed by displaying feeds for UV Index, Pollen Index, or Air Quality Index. Select your location, choose from the index feeds list, and then display your desired feed.
Display the weather radar conditions both regionally and nationally on all of your screens. Keep your viewers up to date on potential weather conditions such as storms or clear skies. Maps are updated every 15 minutes allowing your viewers always to be aware of the weather.
Quickly publish critical messages throughout the offices. Provide immediate notifications for evacuations, fire alerts, weather warnings, and other user-defined emergencies.
Share the latest company news and reach every team member with important updates regardless of their location.
Share company news and announce company events with the highly customizable Announcement Template. Publish updates and information on digital signs, in the Appspace App, and via Enterprise Messaging Apps.
The News Feed card lets you quickly and easily display news feeds on your digital signage. Keep teams informed and engaged with the latest news and sports headlines and images. With US news from the Associated Press and international news from Reuters, you can choose from 15 different trusted news feeds.
This is a short sampling of the types of content cards and feeds available in our template gallery. One of the other important features of these cards is that they are customizable. Put your company branding and tone on these cards to fit your style and voice. Some of our content is part of our premium offering, an additional service that can be added to your subscription.
We regularly add new, updated content cards to our template gallery based on common trends or requests.
Whether you're a current Appspace customer or seeing our platform for the first time, let us know how we can help you. If you have questions or want to talk to an Appspacer about our content offering, or maybe something else, reach out here, and we can connect with you!
The post Keeping Your Team Informed with Feed Cards appeared first on Appspace.