Share Webex Recordings with Our Latest Card — Available Now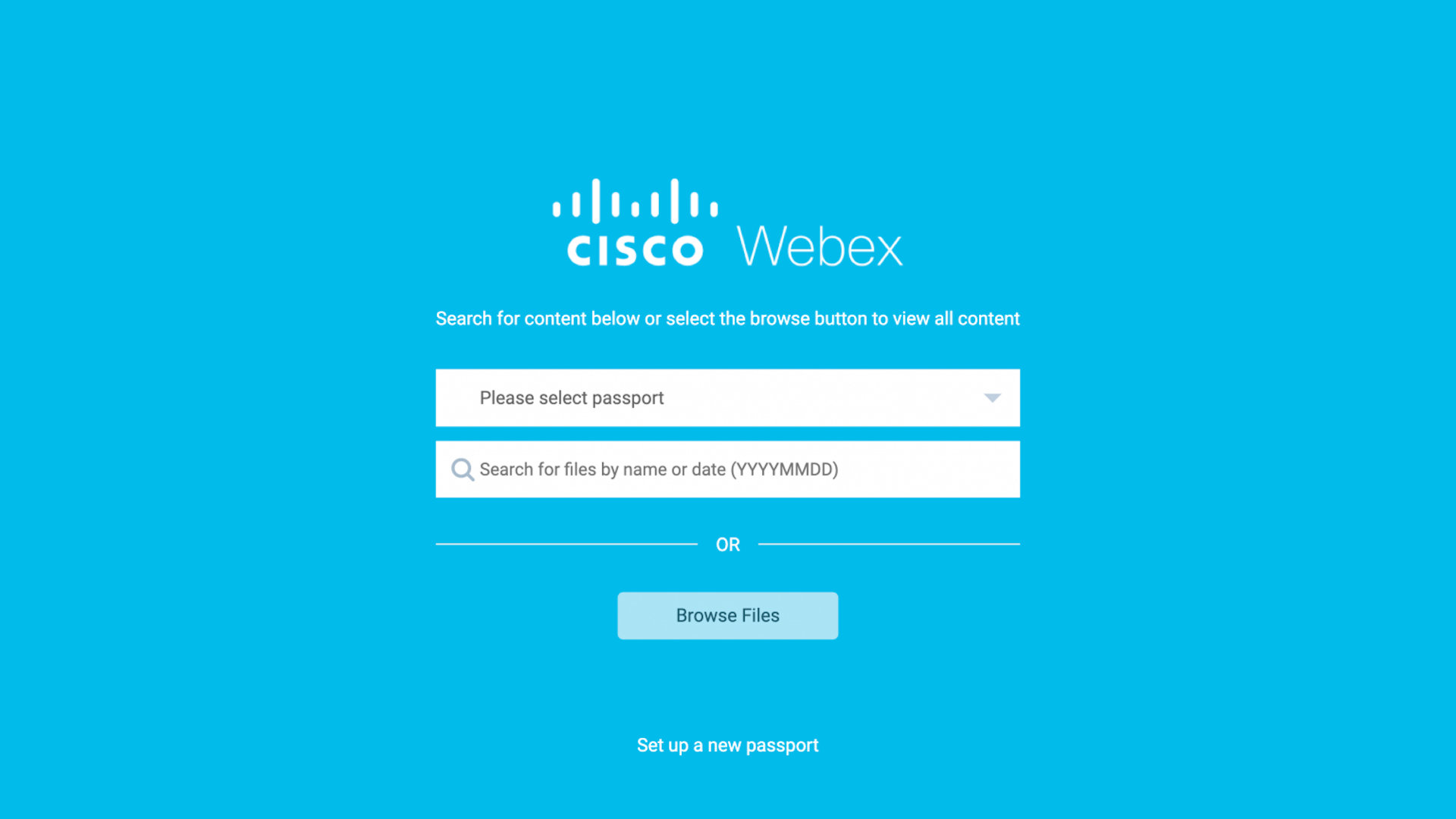 More than ever, easily accessible communication is crucial for companies as we continue to adapt to the ever-changing landscape that 2020 has brought to us. Your organization may find that more meetings are necessary to keep communication lines open, including the addition of town halls, and you wouldn't be alone. We recently asked our enterprise customers about some of their concerns and adaptations regarding our new normal, and 30% responded that they found themselves hosting in more frequent town hall meetings.
But for global enterprises, it can be challenging to get everyone on a call all at the same time. Add in the pandemic; getting the ear of every employee in our organization is nearly impossible. Enter the Webex recording feature. Recording your meetings is a great way to ensure that your team can revisit the content that you share during important gatherings or announcements, and certainly isn't a new addition to Webex. You're probably very used to recording meetings to revisit at a later date or individually share with team members. But in the case of important recordings, like town hall meetings, sharing in a way that reaches everyone can be a challenge.
To solve this problem, we created the Webex Recordings Card. Built using the new Appspace integration with third-party systems, this card allows users with a Cisco Webex account to access and display a recording of their Cisco Webex Meeting on any Appspace powered device, or within the Appspace content portal. Content that is displayed using the card is streamed from Webex directly and is not stored locally.
As previously mentioned, this card is excellent for sharing meetings such as town halls across your organization with ease. This card can also be used to share meeting recordings for relevant stakeholders or to provide additional support for specific projects or teams.
As long as you have an existing Webex account, this card is simple to add to your content lineup. An initial connection must be established between Appspace and a Cisco Webex service account. This account will be stored in a virtual passport in Appspace and used until the service account revokes or cancels the integration. The passport allows the card to establish a connection with the third-party system at runtime.
To get started, you'll need to authenticate your Webex Meetings account. You can find instructions on how to do this in our card documentation. From there, you'll want to create and configure the card and ultimately publish or edit as needed.
We hope that you find this card useful as your organization continues to adapt to the new way we work. If you have any questions or want to learn more about the Webex recordings card, contact your customer success manager or fill out our contact form.
The post Share Webex Recordings with Our Latest Card — Available Now appeared first on Appspace.