Space Optimizations for Appspace 7 Users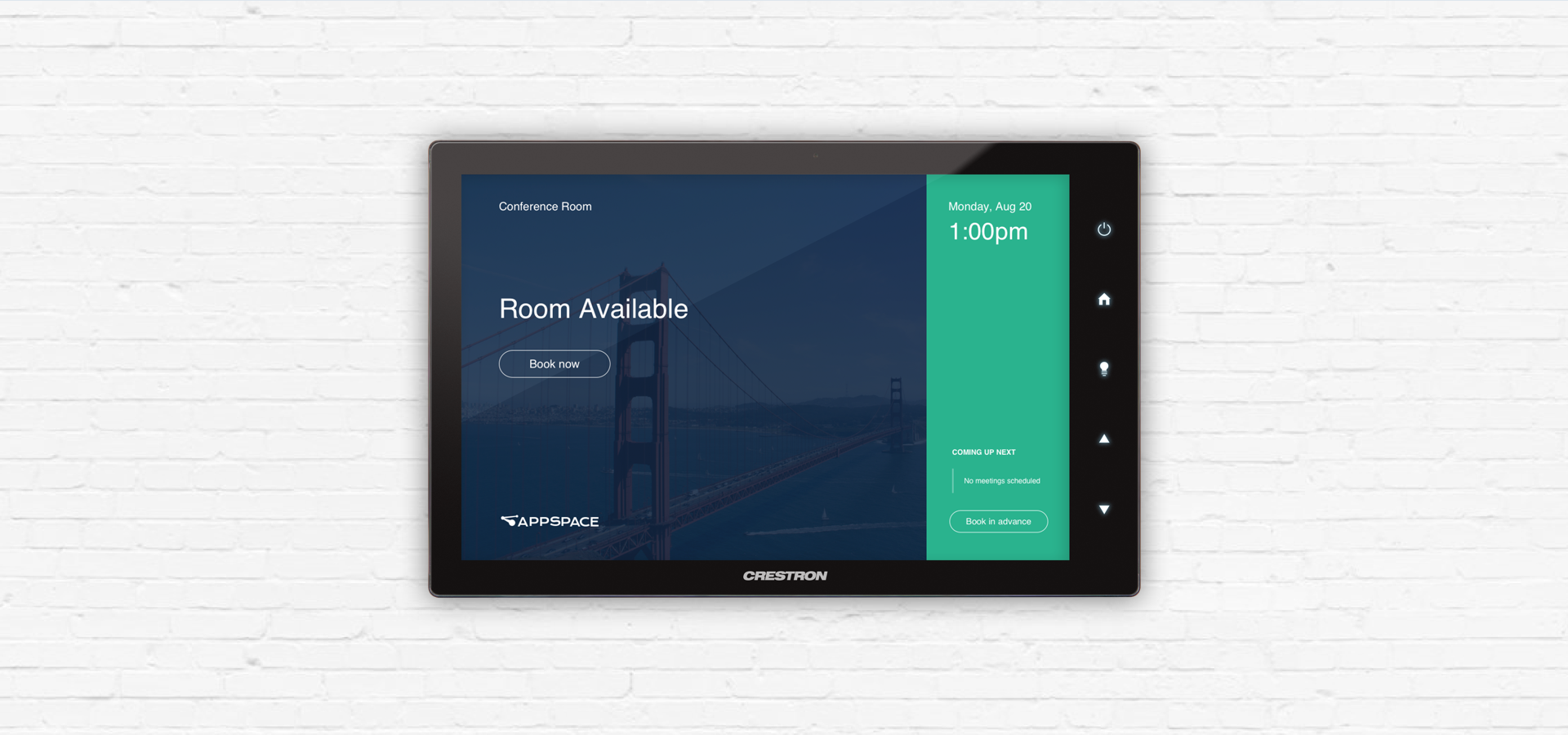 On Saturday, April 28th, 2018, we will be rolling an update to the Appspace console. In this update, users on Appspace 7 will see a new HTML card in their account designed to manage meeting room availability.
How does it work?
Published to displays outside of meeting spaces, the card offers a simple way to enable your team to manage the meeting room. Features include being able to view room availability, book instant meetings, extend a meeting that is in-progress, and schedule future meetings. With support for Office 365 and Google Calendar, built-in branding controls, and backed by Appspace cloud microservices for scalability and dependable performance the room card is a great way to get started with room management for free.
Learn more, including starting points for commercial-grade hardware, at https://www.appspace.com/room-management
Bug fixes
Appspace 7 cloud services will also benefit from a handful of bug fixes and optimizations.
As always, the full release notes can be found on our Knowledge Center by clicking here.
The post Space Optimizations for Appspace 7 Users appeared first on Appspace.